devoted to restoring quality of life to the veteran and agricultural communities struggling with physical and mental wellness.
The Cutting Fences Foundation is devoted to strengthening physical and mental wellness through cultivating connection, advocacy, accessibility, prevention, and possibility for agricultural and veteran communities.
- Community
- Possibility
- Prevention
- Advocacy
- Accessibility
- Awareness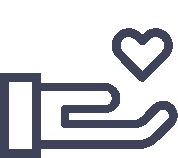 "I've thought about Dave every day since he saved my life. I haven't spoken with him since that day. To be reconnected after so many years was breathtaking. To be able to tell him about my family and the life I have now all because of his sacrifice is all I've wanted to do for years. Thanks to Cutting Fences that has become a reality. Thank you so much."
Justin Roudebush, United States Marine Corps Combat Veteran